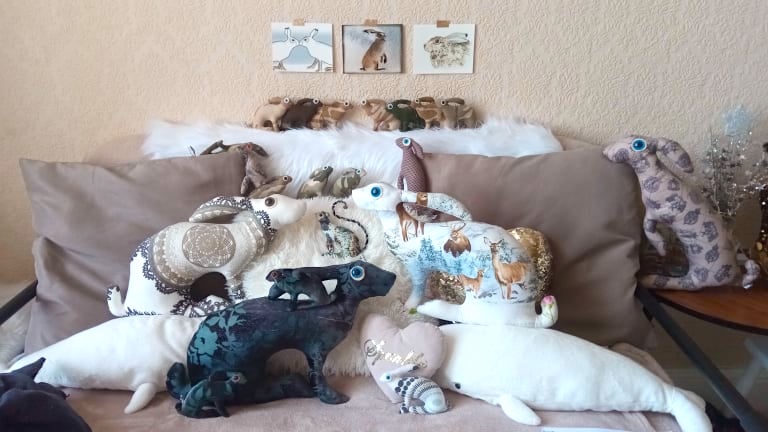 Hi! I'm Annette, and I've always loved animals and writing. I began writing daily in my own gratitude journal well over a decade ago. It has helped me achieve many of my dreams and over the years I've learnt what works best (and what doesn't) in a daily journalling session. It is my goal to help you write more positively and effectively, saving you time and effort wondering if you are doing it right. I've learnt thru years of experience, but it doesn't have to be like that for you. 
I want to share my gifts with you so that you too can realise your dreams and live a more wonderful, appreciative and happier life – every day, starting from today. 
Oh, and if you love all things hares and rabbits then you've come to the right place too. I've been making and selling beautiful hares for over 15 years. All handmade with love by me. Just look at those expressions above 🙂 I am honoured to make an hareloom/heirloom that you will cherish and name. 
And if you are concerned about driving and being safe on the roads then checkout my best seller – Drive Safe with Baby Army Hare rearview mirror charm, who comes with a set of 10 Drive Safe Rules. This little charm is guaranteed to put your mind at rest and ensure your journey is safe and enjoyable – every trip.